MENGAPA MEMILIH PHITAGORAS?
Berdiri sejak tahun 2003, Phitagoras merupakan PJK3 Resmi Kemnaker dan satu – satunya QHSE Training & Consulting di Indonesia yang sudah memiliki sertifikat ISO 9001:2015 & OSHAS 18001:2007 dari British Standards Institution (BSI) serta memiliki 3 akreditasi internasional dari NEBOSH UK, CIEH UK dan British Safety Council. Phitagoras juga memperoleh lisensi Tempat Uji Kompetensi BNSP melalui LSP K3 ICCOSH dan LSP OSHE Nusantara.
TRAINING COST REDUCTION STRATEGY
Dewasa ini, persaingan antar perusahaan semakin ketat. Keterbukaan informasi dan revolusi teknologi membuat customer semakin mempunyai banyak pilihan terhadap produk yang dibutuhkannya. Kemampuan perusahaan untuk mengendalikan harga jual pun kini menjadi terbatas. Tidak lagi mudah bagi produsen mematok laba yang tinggi dengan menaikkan harga. Sebab harga yang tinggi membuat produk tersebut akan dijauhi oleh pembelinya. Pembeli akan lebih beralih ke produk yang berkualitas baik, namun berharga murah, serta mempunyai layanan purna jual cepat dan mudah.
Ironisnya, dengan kondisi pasar yang semakin sulit ini, manajemen justru dituntut untuk meningkatkan laba perusahaan. Tidak ada pilihan lain, bahwa tuntutan itu hanya bisa dilakukan jika perusahaan mampu menurunkan biaya (cost reduction) dan menghilangkan proses-proses yang tidak memberikan nilai tambah.
Namun, untuk sukses melakukannya tidaklah mudah. Dibutuhkan komitmen yang tinggi dari manajemen dan keterlibatan semua unsur dalam perusahaan. Tidak hanya bagian produksi, tapi juga bagian marketing, support produksi dan administrasi. Sehingga dalam konteks ini ego beberapa bagian yang merasa merekalah yang harus mendapatkan benefit tertinggi karena merasa paling berpengaruh bagi kelanjutan perusahaan menjadi tidak menemukan relevansinya.
SASARAN PROGRAM TRAINING COST REDUCTION STRATEGY
Memahami filosofi konsep serta manfaat dari cost reduction
Memahami kondisi-kondisi yang dibutuhkan dalam penerapan cost reduction policy
Memahami metode-metode identifikasi non-added value proses, metode untuk peningkatan efektivitas dengan cost reduction
Mengetahui kendala-kendala dalam penerapan cost reduction
Mengetahui Best Practice dalam cost reduction
GARIS BESAR PROGRAM TRAINING COST REDUCTION STRATEGY
Filosofi dan perkembangan konsep Cost Reduction, tantangan dan hambatan
Kendala-kendala dalam penerapan cost reduction
Syarat paling utama Cost Reduction : Komitment Management – The Leader bukan The Manager
Reduction cost, Profit = Price – Cost, bukan Price = Cost + Profit
Identifikasi proses-proses yang menaikkan biaya : pemborosan, ketidakseimbangan, dan kelebihan beban (Muda, Mura, Muri)
Analisa Cost of Quality di perusahaan
Value Stream Analysis dan Cost Competitiveness
Perbaikan Terus Menerus untuk Efisiensi Biaya Proses
Perbedaan antara kaizen dan inovasi
Pembentukan gugus kendali mutu (QCC)
Suggestion System
Kegagalan-kegalan dalam penerapan Cost Reduction Program
Best practice dalam Cost Reduction : – Cost reduction di Produksi, Cost Reduction di Quality Assurance, Cost reduction di Finance & Administrasi, Cost reduction di Marketing, Cost reduction di collection – Dll.
Streamlining The Organization : Three Levels of Cost Innovation Top-Down Deployment, How to Create a Master Improvement Story and How to Align and Deploy a Master Improvement Story
Metode Training Cost Reduction Strategy :
Metode yang digunakan dalam training cost reduction strategy ini adalah presentasi, workshop, studi kasus, latihan dan konsultasi interaktif.
TRAINER TRAINING COST REDUCTION STRATEGY
JADWAL TRAINING COST REDUCTION STRATEGY Tahun 2018
Jakarta, 6 – 7 Februari 2018
Jakarta, 14 – 15 Mei 2018
Jakarta, 9 – 10 Agustus 2018
Jakarta, 8 – 9 November 2018
INVESTASI TRAINING COST REDUCTION STRATEGY
Rp. 4.199.000,- Rp. 3.999.000 
Rp. 3.499.000,- (Pendaftaran & pelunasan 1 minggu sebelum training)
Gratis orang ke 5, untuk pendaftaran 4 orang dari satu perusahaan
Fasilitas Training: Modul Training yang berkualitas (hardcopy dan softcopy), Training Kit, Souvenir, Tempat training yg nyaman di hotel berbintang, Makan Siang, coffee / tea break, Sertifikat, Foto bersama seluruh peserta
FAQ ( Frequently Asked Question)
Silahkan klik link ini atau link Frequently Ask Question untuk mengetahui pertanyaan – pertanyaan yang sering dilontarkan seputar Training yang kami selenggarakan.
Phitagoras sudah disertifikasi ISO 9001:2015 oleh BSI dengan nomor sertifikat FS 669848 dan OHSAS 18001:2007 dengan nomor sertifikat OHS 669850
Please read our privacy policy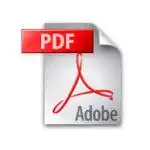 Download Silabus Training Cost Reduction Strategy