MENGAPA MEMILIH PHITAGORAS?
Berdiri sejak tahun 2003, Phitagoras merupakan PJK3 Resmi Kemnaker dan satu – satunya QHSE Training & Consulting di Indonesia yang sudah memiliki sertifikat ISO 9001:2015 & OSHAS 18001:2007 dari British Standards Institution (BSI) serta memiliki 3 akreditasi internasional dari NEBOSH UK, CIEH UK dan British Safety Council. Phitagoras juga memperoleh lisensi Tempat Uji Kompetensi BNSP melalui LSP K3 ICCOSH dan LSP OSHE Nusantara.
Training HAZOPS (Hazards and operability studies)
Training hazops are intended to:
Give an appreciation of the risk management process to position HAZOP within that process
Provide an in-depth understanding and experience of the various HAZOP techniques and their correct application
TRAINING HAZOPS PROGRAMS
• Introduction and course objectives
• Basic introduction to the risk assessment process
• Different hazard identification techniques
• Hazard & Operability Study: Basic Concept & Methodology, Terminology
• The role of the chairman, secretary and the team members
• Risk ranking at the HAZOP study
• HAZOP process in detail including the follow-up and review process
• Detailed look at the HAZOP process
• Introduction to technique for procedural HAZOP
• Procedural HAZOP exercise including discussion of results
• HAZOP actions/recommendations and HAZOP reports
• Introduction to the HAZOP 2 technique
• Advantages and disadvantages of the HAZOP technique
• Pointers for effective HAZOPs
• Course review including question and answer session
WHO SHOULD ATTEND THIS TRAINING HAZOPS?
This Hazops Training are aimed at managers, designers, plant operators, safety specialists and all those concerned with the safe and efficient performance of potentially hazardous Plant and operations.
HAZOPS TRAINING DURATION
21 hours effective ( 3 days)
TRAINER TRAINING HAZOPS:
SCHEDULE TRAINING HAZOPS 2018
BSD Serpong, 20 – 22 Februari 2018
BSD Serpong, 17 – 19 April 2018
BSD Serpong, 24 – 26 Juli 2018
BSD Serpong, 28 – 30 Agustus 2018
BSD Serpong, 16 – 18 Oktober 2018
BSD Serpong, 21 – 23 November 2018
BSD Serpong, 26 – 28 Desember 2018
INVESTMENT TRAINING HAZOPS
Rp. 8.499.000,- Rp. 6.999.000 (NEW PRICE)
Rp. 6.499.000,- (Pendaftaran & pelunasan 1 minggu sebelum training)
Gratis orang ke 5, untuk pendaftaran 4 orang dari satu perusahaan
Fasilitas Training: Modul Training yang berkualitas (hardcopy dan softcopy), Training Kit, Tempat training yg nyaman di hotel berbintang, Makan Siang, coffee / tea break, Sertifikat, Foto bersama seluruh peserta
Phitagoras juga menyelenggarakan Training HAZOPS bersertifikasi BNSP. Pelaksanaan di Jakarta dan di BSD Serpong. Untuk pelaksanaan di Jakarta, jadwal training sama dengan diatas, namun akan ada ujian di hari terakhir. Informasi lebih lengkap bisa klik training HAZOPS Sertifikasi BNSP atau menghubungi tim marketing kami di 021 53161425/24
LOKASI TRAINING
Untuk melihat lokasi training silahkan klik disini
FAQ ( Frequently Asked Question)
Silahkan klik link ini atau link Frequently Ask Question untuk mengetahui pertanyaan – pertanyaan yang sering dilontarkan seputar Training yang kami selenggarakan.
TESTIMONIAL PESERTA TRAINING HAZOPS :
"Sangat baik dalam menjawab/menjelaskan/membahas pertanyaan – pertanyaan yang diajukan oleh peserta training. Makanan dan tempat training nyaman dan enak." Muhammad Mawardi, PT. Chandra Asri Petrochemical, TBK. 
"Training HAZOPS sangat menarik, sangat banyak menambah pengetahuan saya dan membuat saya lebih mudah menemukan ide baru dalam hal pekerjaan. trainer yang berpengalaman sangat menunjang dalam keberhasilan training hazops ini."  Mutia Sari, PT. Rekayasa Industri
"Training hazops ini sangat bermanfaat, menyenangkan, komunikatif, enhancing, enriching training!"  Nendra Gunawan, PT. Rekayasa Industri
"Trainer sangat menguasai materi karena pengalaman secara teori di pekerjaan sehingga terjadi diskusi yang sangat menarik dan berkualitas"  Wamadiharjo S. PT. Holcim Indonesia, Tbk Cilacap Plant
Silahkan Klik Disini atau ini untuk melihat testimonial training hazops lainnya.
REFERENSI PERUSAHAAN YANG PERNAH MENGIKUTI TRAINING HAZOPS:
• PT. Badak NGL
• PT. Sulfindo Adiusaha
• PT. Titan Petro Kimia Nusantara
• PT. Sucofindo
• Santos (Sampang) PTY LTD
• PT. Multi Nitrotama Kimia
• PT. Surya Esa Perkasa
• PT. Radiant Utama Interinsco, Tbk
• BP Indonesia
• PT. Java Velosi Mandiri
• Chevron Indonesia Company (Balikpapan)
• Chevron Makasar Ltd
• PT. Krakatau Engineering
• PT. Petrokimia Gresik
• PT. Humpuss Group
• PT. Indospec Asia
•PT. Total E&P Indonesia
• PT. Wijaya Karya
• PT. CNOOC SES Ltd
• PT. Pertamina Hulu Energy – West Madura Offshore
• PT. Holcim Indonesia Tbk
• PT. Rekayasa Industri
• PT. Asahimas Chemical
• PT. Cipta Mortar Utama
• PT. Arun NGL
• PT. Terralog Teknologi Indonesia
• PT. Jotun Indonesia
• CNOOC SES Ltd
• PT. Chevron Pacific Indonesia
•PT. Sucofindo Bontang
• Pertamina EP
• Pertamina Persero RU III Plaju
• PT. CPI
• JOB Pertamina – Petrochina East Java
Foto Training HAZOPS Yang Sudah Berjalan:
In House Training HAZOPS di Total E&P Indonesie, Balikpapan 23-24 Mei 2016
Training Hazops Angkatan XI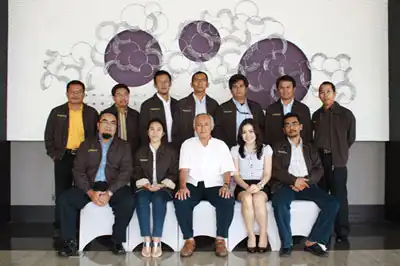 Phitagoras sudah disertifikasi ISO 9001:2015 oleh BSI dengan nomor sertifikat FS 669848 dan OHSAS 18001:2007 dengan nomor sertifikat OHS 669850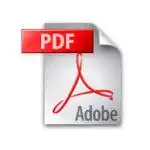 Please read our privacy policy