MENGAPA MEMILIH PHITAGORAS?
Berdiri sejak tahun 2003, Phitagoras merupakan PJK3 Resmi Kemnaker dan satu – satunya QHSE Training & Consulting di Indonesia yang sudah memiliki sertifikat ISO 9001:2015 & OSHAS 18001:2007 dari British Standards Institution (BSI) serta memiliki 3 akreditasi internasional dari NEBOSH UK, CIEH UK dan British Safety Council. Phitagoras juga memperoleh lisensi Tempat Uji Kompetensi BNSP melalui LSP K3 ICCOSH dan LSP OSHE Nusantara.
Training OHSAS 18001 Auditor

Top management dari setiap organisasi yang telah dengan segala upaya merancang, mempersiapkan dan melaksanakan Occupational Health & Safety Management System berdasarkan OHSAS 18001:2007 akan selalu bertanya tentang keefektifan dari pelaksanaan System tersebut. Salah satu cara untuk mengetahui apakah System telah dilaksanakan secara efektif atau tidak adalah dengan melakukan Internal Audit. Hasil dari Internal Audit akan digunakan sebagai salah satu masukan dalam Management Review yang disyaratkan oleh OHSAS 18001:2007.
Kapan Internal Audit harus dilaksanakan, bagaimana caranya dan siapa yang harus melakukan Internal Audit, serta apa yang harus dilakukan dengan hasil Internal Audit? Dalam pelatihan tiga hari ini peserta akan mendapatkan jawaban dari pertanyaan itu semua, serta dilatih bagaimana cara melakukan Internal Audit, termasuk praktik langsung melakukan Audit Internal di Perusahaan.
GARIS BESAR PROGRAM TRAINING OHSAS 18001 AUDITOR
• Occupational Health & Safety Introduction
• Summary of Key Changes between OHSAS 18001:1999 and OHSAS 18001:2007
• Overview of OHSAS 18001:2007
• Internal Audit
• Workplace Stress
• Audit Performance
• Audit Closing, Reporting and Follow Up
• Audit Check List
• Audit Internal Simulation
MANFAAT TRAINING OHSAS 18001 AUDITOR
Setelah mengikuti training ohsas 18001 Auditor ini, diharapkan peserta akan dapat
• Memahami persyaratan OHSAS 18001:2007
• Memahami apa dan kenapa diperlukan Internal Audit
• Mengetahui cara melaksanakan Internal Audit
• Memahami kompetensi yang diperlukan untuk menjadi Internal Auditor
• Mengetahui cara menganalisa hasil Internal Audit
• Mengetahui cara menindak lanjuti hasil Internal Audit
SIAPA YANG PERLU MENGHADIRI TRAINING OHSAS 18001 AUDITOR?
Yang perlu menghadiri training OHSAS 18001 Auditor adalah: Operation/Production Manager, HRD Manager, Training and Development Manager, Management Representative (MR), Superintendent/Supervisor, Para Praktisi K-3, Dan semua yang terkait dalam pengembangan K-3 di perusahaan
DURASI TRAINING OHSAS 18001 AUDITOR 21 jam efektif (3 hari kerja)
TRAINER TRAINING OHSAS 18001 AUDITOR:
Ir. Tagar Nusapitu, MM.

Dr. Bambang Murtjahjanto, M.Sc, P.E
Soehatman Ramli, Ir, Dipl.SM
 
Lya Caturianty, Amd.AL, SKM

Ir. Thomas Hidayat kurniawan, MM.

Linda Saraswati, ST, MM.

JADWAL TRAINING OHSAS 18001 AUDITOR 2018 :
Jakarta, 14 – 15 Februari 2018
Jakarta, 4 – 5 April 2018
Jakarta, 6 – 7 Juni 2018
Jakarta, 1 – 2 Agustus 2018
Jakarta, 27 – 28 Desember 2018
INVESTASI TRAINING OHSAS 18001 AUDITOR
Rp. 4.299.000,-  Rp. 3.999.000,- 
Rp. 3.499.000,- (Pendaftaran & Pelunasan 1 minggu sebelum training)
Gratis orang ke 5, untuk pendaftaran 4 orang dari satu perusahaan
Fasilitas Training: Modul Training yang berkualitas (hardcopy dan softcopy), Training Kit, Souvenir, Tempat training yg nyaman di hotel berbintang, Makan Siang, coffee / tea break, Sertifikat & Foto bersama seluruh peserta
LOKASI TRAINING Untuk melihat lokasi training silahkan klik disini
FAQ ( Frequently Asked Question) Silahkan klik link ini atau link Frequently Ask Question untuk mengetahui pertanyaan – pertanyaan yang sering dilontarkan seputar Training yang kami selenggarakan.
Perusahaan yang telah mengikuti training OHSAS 18001 Auditor, Diantaranya:
PT. Boart Longyear, PT. ABB Installation Materials, Universitas Bina Nusantara, PT . Adiguna SE, PT. Menara Terus Makmur, PT. Ganesha Petro
Terimakasih kepada seluruh peseeta training OHSAS 18001 Auditor, semoga materi yang didapat pada training OHSAS 18001 Audit tersebut dapat bermanfaat bagi seluruh peserta
Phitagoras sudah disertifikasi ISO 9001:2015 oleh BSI dengan nomor sertifikat FS 669848 dan OHSAS 18001:2007 dengan nomor sertifikat OHS 669850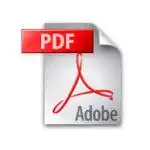 Share on Whatsapp