TRAINING ISO 50001 
Control and Analyze your energy for cost reduction and emissions through Training ISO 50001
Energy has become a challenge for companies. Saving energy means saving operational costs. Energy Consumption also implies reducing greenhouse gas emissions and demonstrating greater care for natural resources. These actions are at the forefront for companies looking to enforce and contribute to sustainable development.
ISO 50001 is the new global standard for Energy Management. It is based on the Plan-Do-Check-Act cycle, with requirements for: establishing an energy policy with concrete objectives setting a baseline of energy uses, identifying critical areas and understanding influential energy use elements having a periodical forecast of energy use, allowing visibility of planning changes and investments considering energy consumption in the decision process for design and procurement of all equipment, raw materials or services ISO 50001 is based on regulatory compliance and has the same structure as ISO 14001. It can be easily integrated into existing Quality, Safety and/or Environment Management Systems.
What are the key benefits of certifying your Energy Management System?
Use in-house experts to review the compliance of your management system and its efficiency Ensure improvement of practices employed by your teams in managing energy use and organize them for audits
Prove your commitment to sustainable development and limit the global warming impact of your activities
Demonstrate to all stakeholders your credible commitment to environmental preservation as well as cost reductions and profitability
Step 1: Getting Started
What is the Energy Management System (EnMS) Implementation Toolkit?
What is an EnMS?
What is ISO 50001?
What are the benefits of an EnMS?
How to Use This Self-Paced Module
Step 2: Profile Your Energy Situation 
Step 3: Develop Opportunities, Objectives and Resources
Step 4: Reality Check: Stop! Look! Can I Go?
Step 5: Manage Current State and Improvements
Step 6: Check the System
Step 7: Sustain and Improve the System
Benefit of Attending this Training ISO 50001 :
Reduce your energy costs and performance
Meet environmental targets and legal requirements
Improve industry and customer recognition
Build awareness and understanding of efficient energy management
WHO SHOULD ATTEND  THIS TRAINING ISO 50001?
Training ISO 50001 should be attended by managers who are dealing with implementation, development and energy management.
DURATION of TRAINING ISO 50001
Training ISO 50001 will be held in 14 hours effectively (2 days)
TRAINER for TRAINING ISO 50001 :
TRAINING ISO 50001 Schedule 2018
Jakarta, 25 – 26 Januari 2018
Jakarta, 28 – 29 Maret 2018
Jakarta, 8 – 9 Mei 2018
Jakarta, 4 – 5 Juli 2018
Jakarta, 3 – 4 Oktober 2018
Jakarta, 5 – 6 Desember 2018
INVESTMENT FOR ATTENDING TRAINING ISO 50001:
Rp. 4.199.000,- Rp. 3.999.000 (NEW PRICE)
Rp. 3.499.000,- (Early Birds, Register & Paid 1 weeks before the Course)
LOKASI TRAINING
Untuk melihat lokasi training silahkan klik disini
FAQ ( Frequently Asked Question)
Silahkan klik link ini atau link Frequently Ask Question untuk mengetahui pertanyaan – pertanyaan yang sering dilontarkan seputar Training yang kami selenggarakan.
Phitagoras sudah disertifikasi ISO 9001:2015 oleh BSI dengan nomor sertifikat FS 669848 dan OHSAS 18001:2007 dengan nomor sertifikat OHS 669850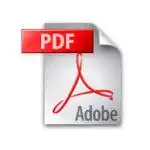 Download Silabus Training ISO 50001