Training Laboratory Safety
There are many categories of hazards that might be encountered in a laboratory setting, and situations can change frequently. Even after you have identified and controlled all current risks, it is critical that you remain open to the possibility that new unexpected dangers can arise. Periodically verify the hazards are required. All employees who work with hazardous chemicals must be apprised of the hazards of chemicals present in their work area. This training must be provided before initial assignment and before new exposure situations. Personal protective equipment necessary for the safe handling of hazardous substances must also be provided. Employees who work with chemicals in laboratories must be trained on the Laboratory Standard. Additional training is required when new exposure situations arise. Such situations include the use of new chemicals, greater quantities of chemicals, and different procedures.
Training Laboratory Safety

 Course Content
Who Should Attend Training Laboratory Safety?
• The Occupational Health Introduction.
• Potential Hazards in Laboratory (ILO – International Hazard Datasheets on Occupation)
• COSHH (Control of Substances Hazardous to Health)
• MSDS and Labeling
• Laboratory Safety Practices.
• Ventilation.
• Personal Protective Equipment
• Laboratory Ergonomics
•Hazardous Waste and Emergency Procedure
• Laboratory Safety Management System (Laboratory Safety Plan)
• Exposure monitoring, Medical Surveillance and Bio Monitoring.
• Health and Safety Committee members
• Managers, supervisors and worker
• Facility managers
• Human resources managers
• Senior managers
• Others with health and safety responsibilitie
DURATION TRAINING LABORATORY SAFETY
14 hours effective (2 days)
TRAINER TRAINING LABORATORY SAFETY
Dr. Abdul Baktiansyah, MKK, SpOK.
Beliau sangat berpengalaman dalam Kesehatan Kerja (Health) selama hampir 30 tahun. Pendidikan formal beliau didapat dari Fakultas Kedokteran Universitas Airlangga pada tahun 1979, dan Magister of Science dalam Kedokteran Okupasi dari Bagian Ilmu Kesehatan Masyarakat, Fakultas Kedokteran Universitas Indonesia (2004), beliau juga sering mengikuti berbagai training baik itu di dalam maupun di luar negeri yang berkaitan dengan Kesehatan dan Keselamatan Kerja. Perjalanan Karir beliau sebagai praktisi kesehatan kerja dmulai sejak tahun 1982 – 2005, dimana beliau pernah mengemban jabatan sebagai Chief Medical Officer pada PT. Ekspan Kalimantan dan kemudian menjadi Occupational Health   & Industrial Hygiene Coordinator pada PT. Medco Energy E&P. Sekarang ini beliau aktif sebagai trainer & konsultan pada bidang Occupational Health & Industrial Hygiene. Klien yg pernah ditangani diantaranya adalah: PT. Arutmin Indonesia, PT Indonesia Power, PT Castrol Oil Indonesia, Tately NV, PT. Panasonic Shikoku, PT. Cognis Indonesia, Pear Oil Indonesia, PPLI, Grand Mahakam Hotel, Star Energy, PT. Schenider Indonesia, PT. Showa Indonesia, Bidakara Building, PT. Schott Igar Glass, Bluescope Indonesia, dll
TRAINING LABORATORY SAFETY SCHEDULE 2015
Jakarta, 26 – 27 Februari 2015
Surabaya, 16 – 17 April 2015
Bandung, 12 – 13  Mei 2015
Surabaya, 20 – 21 Agustus 2015
Jakarta, 10 – 11 September 2015
Jakarta, 3 – 4 Desember 2015
INVESTMENT TRAINING LABORATORY SAFETY
Pendaftaran per peserta                                  Rp. 3.950.000,-
Pendaftaran & Pelunasan 2 minggu sebelum training dilaksanakan akan mendapatkan potongan harga sebesar Rp. 250.000,-
Gratis orang ke 5, untuk pendaftaran 4 orang dari satu perusahaan

LOKASI TRAINING
Untuk melihat lokasi training silahkan klik disini
FAQ ( Frequently Asked Question)
Silahkan klik link ini atau link Frequently Ask Question untuk mengetahui pertanyaan – pertanyaan yang sering dilontarkan seputar Training yang kami selenggarakan.
TESTIMONIAL PESERTA TRAINING LABORATORY SAFETY :
"Pembicara training laboratory safety dengan latar belakang dokter sangat membantu pemahaman health & safety in lab, spesialisasi pembicara pada bidang okupasi lebih membantu penanganan health& safety in lab" Margaret R Suharli, Global Jaya International School

"Saya sangat terkesan dengan training laboratory safety yang diadakan oleh phitagoras baik entertainment, berfikir dan lain – lain, sangat tertarik dengan semua jadwal dan materi training yang dijadwalkan" Djunedi, PT. Sriboga Ratu Raya

"Saya terkesan dengan para peserta training laboratory safety ini, orang – orangnya friendly + open untuk kasih saran dan pengalamannya di tempat kerja masing – masing" Asih Putri Ana, PT. Aventis Pharma
"Banyak pengetahuan baru yang didapatkan pada training laboratory safety untuk mungkin nantinya dapat diterapkan di perusahaan kami. berbagai saran dan masukan yang bermanfaat baik dari instruktur dan peserta lain" Arif Wahyu, PT. Kievit Indonesia

PERUSAHAAN YANG TELAH MENGIKUTI TRAINING LABORATORY SAFETY

1.  PT Pertamina UP II Dumani
2.  PT. BSP – Pertamina Hulu
3.  PT. Lontar Papyrus Pulp & Paper Industry
4.  PT. Banpu Indominco
5.  PT. Tri Polyta Indonesia TBK
6.  PT. IKPP TBK-Perawang Mills
7.  PT. Indah Kiat Perawang
8.  PT. Sud Chemie Indonesia
9.  PT. Trubaindo Coal Mining
10. Politeknik Negeri Pontianak
11. PT. Indopherin Jaya
12. Sekolah Pelita Harapan
13. PT. Kaltim Parna Industri

14. PT. Pupuk Kujang


15.PT. Equilab International
16. Institut Teknologi Bandung Program Studi Teknik Kimia
17. Institut Teknologi Bandung Program Studi Teknik Fisika
18. PT. PLN (Persero) PUSDIKLAT
19. Fakultas Kedokteran UII
20. Unika ATMAJAYA Jakarta
21. PT. Sriboga Ratu Raya
22. PT. Aventis Pharma
23. Global Jaya
24. PT. Kievit Indonesia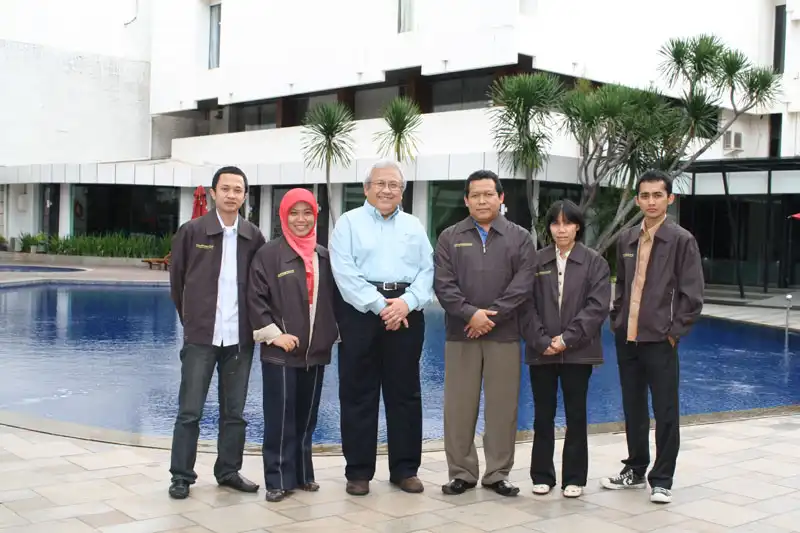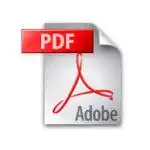 Download Silabus
Share on Whatsapp